Standard Article
1
City Women sign Jill Scott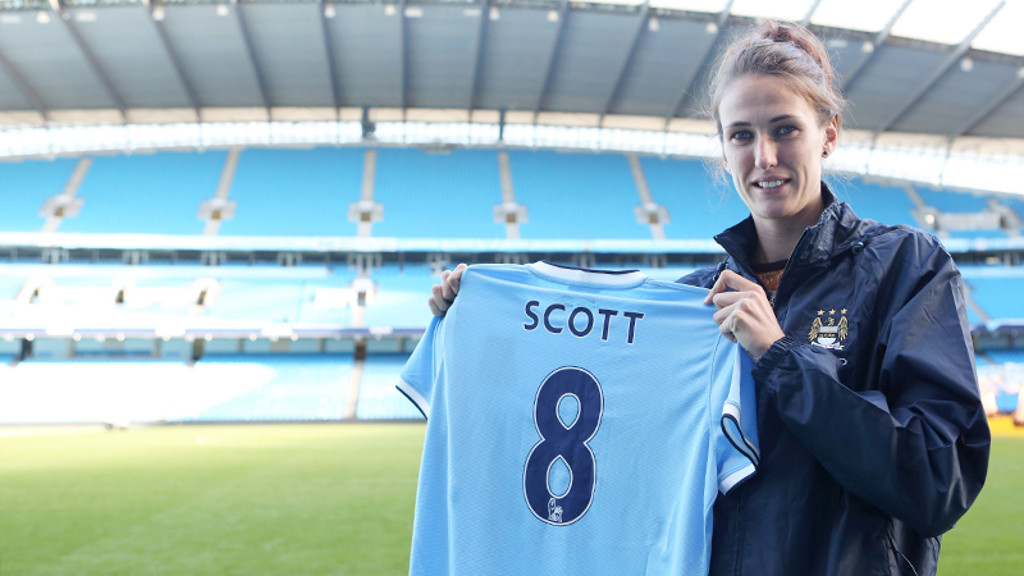 scott
City Women have announced the signing of England international Jill Scott on a two-year deal.
The 26-year-old joins the club from Everton Ladies and hopes to achieve great things with the Sky Blues in their bid to contend in the FA Women's Super League.
"I'm really excited," she said. "For me, it's a chance for a fresh start with a new challenge. It's fantastic to be here and to see the plans that Manchester City Women have in place to compete in the first season of the FA WSL.
"What attracted me most is the whole professionalism of the club – the fact that they train more frequently – and the facilities.
I feel like the club have a plan to make themselves one of the best teams in the league eventually.

...Jill Scott...
Scott began her career at her hometown club Sunderland Women before moving to Everton in 2006. After finding the net in her first appearance for the Toffees, she went on to score two hat-tricks in her debut season and quickly became a first-team regular. Earlier this year, she captained the side to a fifth-place finish in the 2013 Women's Super League.
The central midfielder also brings with her a wealth of international experience, having made 74 appearances for England. Last year, she also represented Great Britain at the Olympics and hopes that her vast knowledge of the game can benefit her new teammates.
"I hope I can bring something to the team," she said. "I've played over 70 times now for England and I've been at Everton for seven years, playing with some really good players. I hope that I can add some experience, maybe offer advice to the younger players and really feel part of the club.
"I just want to get my head down and work hard. I want to set myself new targets, do well and hopefully, I'll still get picked for England. Club-wise, I'd like to win a few games and see where we end up."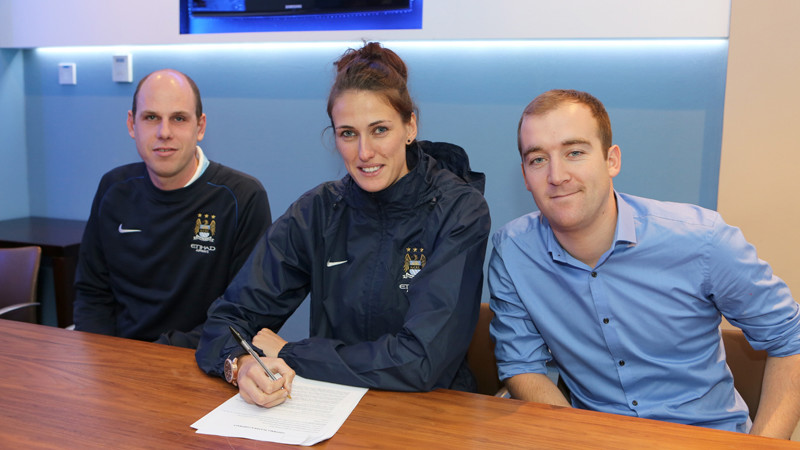 Scott's new managerial team, Nick Cushing and Leigh Wood, were delighted to capture her signature, which will add an extra level of quality to their side.
"It's a great signing for the club," said Wood. "If you look back to a few years ago to where we are now – signing a player of Jill's calibre – it's fantastic and will ensure that we are able to compete in the coming season."
You can watch Scott's first interview as a Sky Blue below: