Standard Article
1
City Women sign Toni Duggan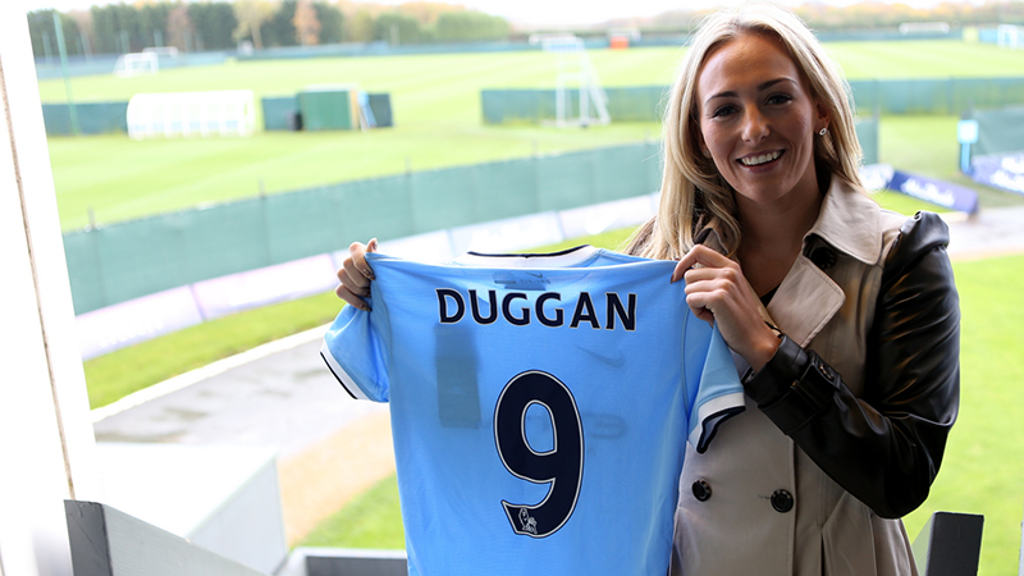 duggan
City Women have made England hot-shot Toni Duggan their third major signing of the off-season.
The 22-year-old striker joins international teammates Jill Scott and Karen Bardsley in a new-look squad at the Women's Super League's newest club.
Having spent seven years at Everton, Duggan is eager and excited to begin a new chapter of her career.
"I'm delighted to get the move finished," she said. "City have always been a big club and when I met with them, I found that their plans for the women's game are massive. They're looking to take the game to the next level and that's what it needs.
"City have come into the FA Women's Super League now and they've made a huge statement.

...Toni Duggan...
"Jill, Karen and I are England internationals and I don't think they've had anyone of that calibre at the club previously.
"The move is a big change for me and I'm not going to lie, it's been hard. I was at Everton from a young age and they've done so much for me. As I say, I can't thank them enough but sometimes, you just need a fresh challenge and I want to better myself as a player."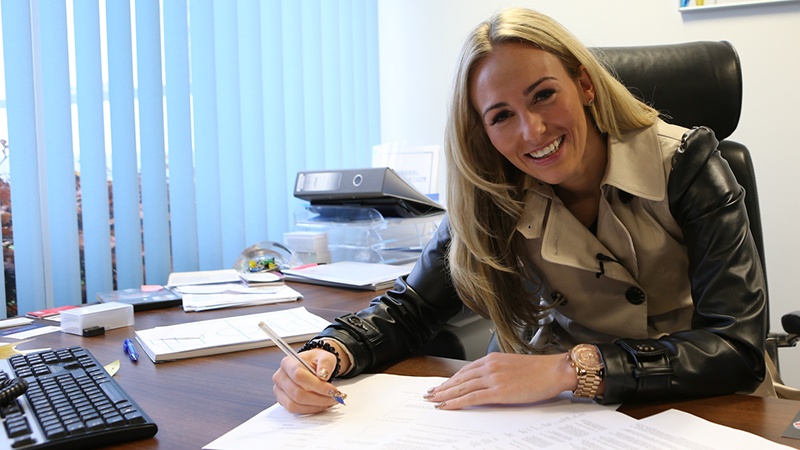 Duggan began her senior career at Everton at the age of 15. During her time there, she made a name for herself as an exciting talent and played a pivotal role in the Toffees' 2010 FA Women's Cup win over Arsenal. She also picked up plenty of Champions League experience the following season.
Throughout her career, Duggan has earned plenty of kudos from peers and fans. In 2009, she was named the FA Women's Young Player of the Year and back in February, she collected the England Women's title of Under-23 Player of the Year. Earlier this month, she also secured the North West Female Player of the Year award.
The striker began her international career at under-19 level, again aged 15. On her 18th birthday, she netted the opening goal in England's UEFA Women's Under-19 Championship final win over Sweden and three years later, she made her senior debut for the Three Lions.
Since then, she has gone on to score eight goals in 14 England appearances, including a first-half hat-trick against Turkey back in September – an achievement which she claims is her best to date. Having achieved so much at such a young age, Duggan is hoping that her past experiences will serve her well in her bid to succeed at her new club.
"I would say my career highlight is my hat-trick for England a few weeks ago," she said. "Getting into the senior side is always a massive achievement but to score three in any game at international level is great.
"I have a lot of experience at club level as well and I've experienced Champions League football with Everton too. I just want to bring that to Man City and hopefully, that can be our target. I'd love nothing more than to be in the Champions League again one day and to do it with City would be fantastic.
"A little bit of silverware would be nice, although it may be a bit too soon. I'm just looking forward to kicking on with City and hopefully, securing my place in the England team once again."